Our award-winning appliances have outstanding performance, innovative design and effortless operation. They are among the highest quality on the market.
From refrigerators to ranges,wall ovens, cooktops, washers, dryers, dishwashers and much more.
We can assist you in choosing the right model to fit your needs, which will always look good and give you the best results.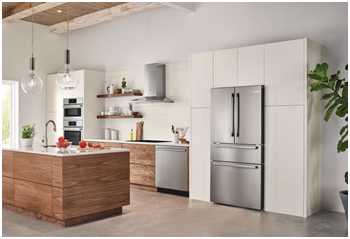 As 'Authorized Agents' for Amana – we offer manufacturer's repair warranty protection and are able to provide parts for your appliance.
Amana brand believes in putting the ability in afford–ability. That's why our appliances cost less, but really deliver — so both you and your wallet stay happy. Our quality products provide only the features you need without any of the hassle. After all, we know you work hard, so you deserve to put your feet up when you get home.
Whether you do the cooking and cleaning now or later, Amana brand is committed to getting the job done and getting it done right, so you can get back to the things you enjoy.


As 'Authorized Agents' for Best – we offer manufacturer's repair warranty protection and are able to provide parts for your appliance.
"The Most Beautiful Cooker Hoods."
Best has more than 35 years of experience in creating high level quality cooker hoods and commitment for a Customer Satisfaction. Performance is a beautiful thing. Whether it's the centerpiece of the room or letting its surroundings shine, BEST is where high-end performance inspires.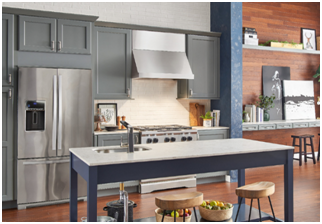 As 'Authorized Agents' for Bosch – we offer manufacturer's repair warranty protection and are able to provide parts for your appliance.
From the beginning, Bosch has been committed to making your life better through innovating new technologies, upholding the highest standards of quality craftsmanship, and employing sustainable business practices and the highest respect for the environment. Principles that guide Bosch in its every endeavor. Bosch appliances are all about making the home a more pleasant place to live.
All around the world, the Bosch name stands for innovation, quality and product diversity.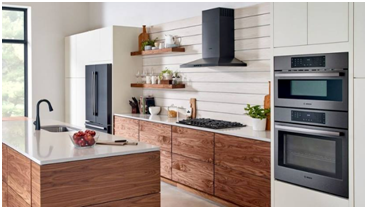 As 'Authorized Agents' for Gaggenau- we offer manufacturer's repair warranty protection and are able to provide parts for your appliance.
We take our inspiration from professional kitchens to create restaurant-style appliances for the modern home. Innovative technology and timeless, beautiful design, without compromise. We only use materials of the highest quality such as tempered glass, brushed stainless steel and solid aluminum. We create products with sleek surfaces and straight lines to fit our subtle design aesthetic. From the smallest details in the products we craft, our excellence is obvious. Our entire range is characterized by flawless functionality and simple operation.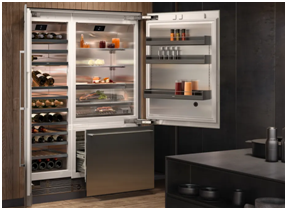 Whatever your style, there is no greater place to express it than in your home… especially the kitchen. Jenn-Air® has appliances designed to bring style to life every day.
High performance and enduring style are the hallmarks of Jenn-Air® kitchens, and part of why we're a favorite of people who love to cook.
Jenn-Air is the top luxury brand of Whirlpool Corporation and one of the best brands in the industry. Their catalog of appliances has models with excellent designs, good performance, and exceptional reliability. Jenn-Air manufactures high-end products and at premium prices.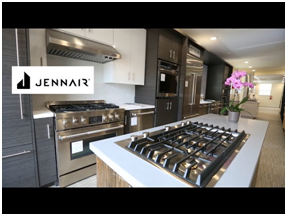 As 'Authorized Agents' for KitchenAid- we offer manufacturer's repair warranty protection and are able to provide parts for your appliance.
The KitchenAid® brand name has always stood for versatility, reliability and durability. No other product line delivers the power and performance that lead to great results for your table. The members of the KitchenAid family are continually working to improve our products, provide superior service and customer support, all backed with an outstanding warranty program. Millions of consumers the world over look to KitchenAid as the brand of choice – we hope you will too!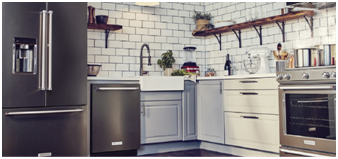 As 'Authorized Agents' for Maytag – we offer manufacturer's repair warranty protection and are able to provide parts for your appliance.
For over a century, Maytag's suite of quality and dependable appliances has grown to include new and innovative products. But the company has never wavered from its founder's steadfast commitment to quality .That's why today, Maytag washers last longer than any other brand on the market.*
F.L. Maytag once said "never let the company forget its responsibility to deliver quality machines to the public." As always, Maytag continues its relentless pursuit to build the highest-quality and most dependable machines for you, our customer.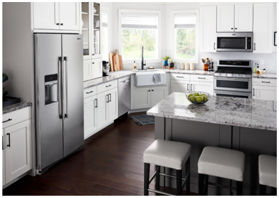 In 1950 we reinvented ice with the introduction of an ice cube that was crystal clear, virtually free of the minerals that clouded ice until then. Slow melting, it was perfect for drinks. We've been reinventing ice ever since with innovations like Nugget Ice, which is preferred by customers and more profitable for operators.
Our innovative tradition continues with ENERGY STAR® products such as the Prodigy®, one of the smartest, most energy-efficient ice machines on the market. As well as the Prodigy® Eclipse®, which conserves space while reducing heat and noise.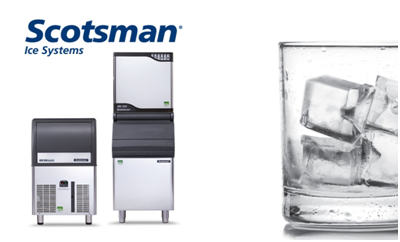 Passion and entrepreneurial vision are the elements that have always guided this Italian design company. With a 60 year history, SMEG has evolved, creating distinctive domestic products and is becoming internationally recognised for quality appliances with an eye for even the smallest of details.


For over four decades, U-Line has been synonymous with innovation, quality and selection of premium built-in undercounter appliances. Offering distinctive aesthetics and attributes, U-Line products are a room's perfect counterpoint and provides an opportunity to create a space that is uniquely you.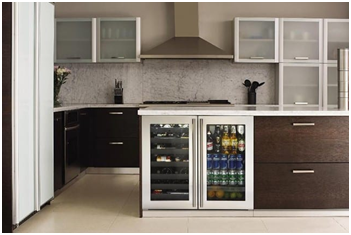 Luxury appliances redefined! The Masterpiece® and Professional Collections tell two distinct design stories while providing every necessary ingredient required to personalize your home.
Experience unparalleled innovation and performance across cooling, cooking, and dish care—now featuring smart kitchen appliances enabled with Home Connect™.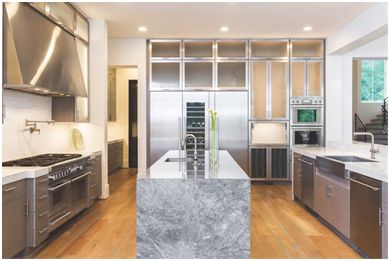 As 'Authorized Agents' for Whirlpool – we offer manufacturer's repair warranty protection and are able to provide parts for your appliance.
Whirlpool is dedicated to making a difference in people's lives every day. Whether it's making laundry a little less of a chore or doing our part to help you save water and energy Whirlpool brand is focused on what's important in life.
Whirlpool appliances are designed to fit your lifestyle, offering; energy efficiency, effortless operation, reliability, easy to use, versatility and flexible features. Refrigerators, Stove, Range hood, Washer & Dryer, Dishwasher, Freezer, Ice-maker, Microwave, and more.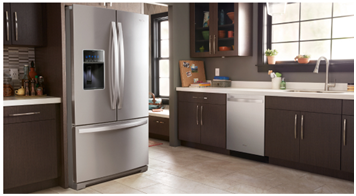 As 'Authorized Agents' for G.E. – we offer manufacturer's repair warranty protection and are able to provide parts for your appliance.
From the first residential refrigerator to the first full suite of WiFi connected appliances, we have a long legacy of industry-leading innovation at GE Appliances. General Electric has stood the test of time, offering our customers quality and stylish appliances for centuries.
GE Power is a world energy leader providing equipment, solutions and services across the energy value chain from generation to consumption, providing your home with the best kitchen appliances, home products, parts and accessories, and support.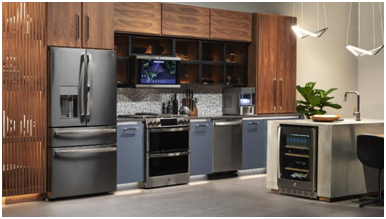 As 'Authorized Agents' for Café – we offer manufacturer's repair warranty protection and are able to provide parts for your appliance.
Where luxury and functionality meets style. When you've put your own unique style into every detail of your kitchen, you don't want your appliances to look like everyone else's. You want to make a statement. The Café appliance brand is definitely distinct. With a range of appliance styles such as Platinum Glass finish, or add your choice of either brushed copper, brushed bronze, brushed black or brushed stainless hardware and your kitchen becomes unforgettable.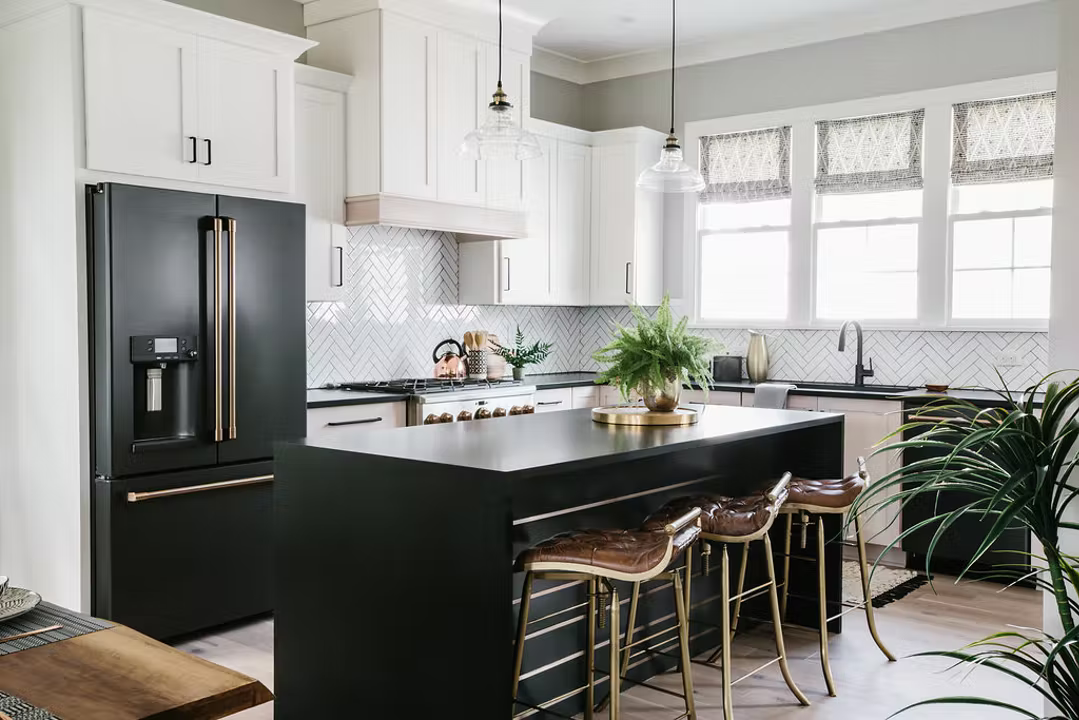 As 'Authorized Agents' for Monogram – we offer manufacturer's repair warranty protection and are able to provide parts for your appliance.As 'Authorized Agents' for Monogram – we offer manufacturer's repair warranty protection and are able to provide parts for your appliance.
Redefining the world of luxury appliances. Monogram performed extensive research before putting pen to paper on our latest designs. After careful consideration, we developed three main pillars to support our new look and feel: Materials, Performance, and Ownership.
Each of these upholds our commitment to high quality, innovation, and our ongoing relationships with designers and consumers. Through these pillars and our new collections, we've created a luxury brand experience that you can see and feel for yourself.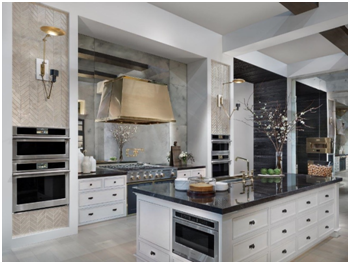 Commitment, solidity, dedication and dynamism have always characterized the Faber Group, making it into an industrial reality occupying a key position in production and technology globally.Headquartered in Fabriano, Italy, Faber, the worldwide leader in kitchen hoods, was incepted in 1955. Since then, we have been imagining, designing and manufacturing products that turn the kitchen from just a space to an enjoyable experience for you. Faber has been the innovation driver in kitchen technologies the world over and now has a turnover of €220 million. Add to it, the talented global team responsible for inventing and patenting unique and user-friendly technologies.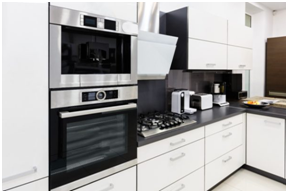 Experience our passion for cooling and freezing. And let yourself be inspired. We have been manufacturing high-quality refrigerators and freezers since 1954 and selling them worldwide. At heart we are still a family company and we are rooted in Germany. Here we continue to develop our products in addition to our locations in Austria, Bulgaria, Malaysia and India.
Our aim is to inspire you every day with intelligent cooling devices and individual solutions. Fresh food and innovative technologies set no limits to creativity in cooking. Our refrigerators and freezers combine both and are therefore one of your most valuable partners in the kitchen. So that you can take care of the really important things in life.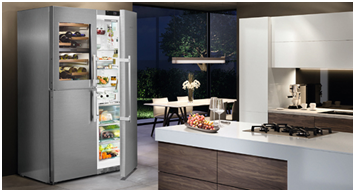 For decades, the founders of Alfresco have been designing and manufacturing commercial kitchen equipment for many of the world's finest restaurants, hotels, and chain stores that rely on the highest quality products.Alfresco's commitment to innovation has resulted in an incomparable product line for culinary enthusiasts.
In fact, no other outdoor kitchen appliance manufacturer has achieved this level of integration, precision and versatility.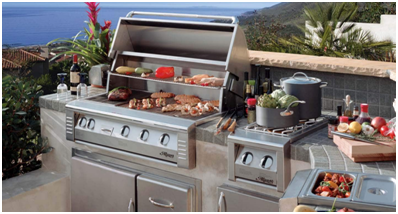 Coyote Outdoor Living is passionate about being a part of fulfilling our customers' outdoor living aspirations. Our products are designed with that goal in mind from conception, through engineering, and throughout the life of the product. Coyote Outdoor Living believes outdoor living enriches the lives of our customers, and it is our passion to make this happen.
Product performance is an extension of our passion. We believe that the preparation of food and drink brings people together, sparks creativity, and is a source for comfort and relaxation. Coyote Outdoor Living's products are designed with precision, power and durability to give you and your loved ones the space and freedom to pursue your outdoor passion to the utmost.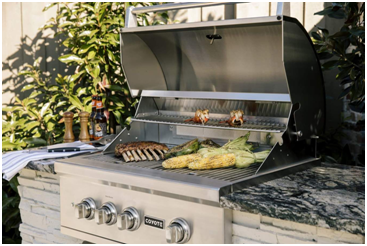 We carry quality air-conditioners by Innoviar, Rheem, Mitsubishi Electric, Mitsubishi Heavy, G.E. and Whirlpool. These recognized name brands are durable, attractive and long lasting.
Our AC Units perform for a life time of comfort, while pleasing the eye.
Please visit our showroom and one of our qualified representatives will help you choose the perfect model for your home or office.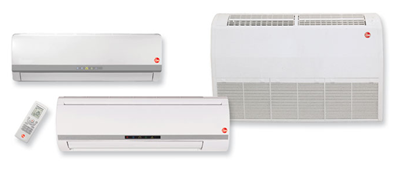 INSTALLATION
Our skilled team of Installation Technicians and Tradesmen are available to do a complete installation of all appliances, and your custom cabinetry. So you and your family can enjoy your kitchen for many years to come.
Kitchen Aid Small Appliances & Accessories
Make each meal a culinary masterpiece with kitchenaid® premium countertop appliances. From the simplest dishes to complicated menus, our kitchen countertop appliances will help you make the most of your ingredients. Whip up brunch with ease when you have our coffee makers, toasters and blenders. Share your culinary prowess with slow cookers and multi-cookers perfect for potlucks. Make your own sauce or salsa with food processors, or mix up something new and exciting with our hand mixers and blenders. Whatever new recipe or technique you want to tackle, KitchenAid has you covered with small appliances that can make a big difference. Browse our different countertop appliances to find the appliances you need to create all of your favorite culinary dishes.
SMEG Small Appliances &Acessories
SMEG iconic small appliances include kettles, toaster, stand mixers, blenders, coffee machines, and juicers. With Smeg small household appliances, you can find the perfect combination of design, tradition and innovation.
Global kitchen knives were first designed in 1985 by the creative visionary, Komin Yamada.
When Yamada was commissioned for this task, his mandate was to develop a range of knives that was truly new and revolutionary, using the best materials available and the latest manufacturing techniques.
He was to fashion a series of kitchen knives which would appeal to the professional and amateur chef alike, be comfortable and easy to handle, and meet their most demanding requirement.